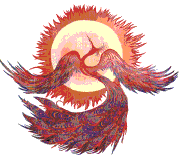 I T A 2 0 0 9
XII-th Joint International Scientific Events on
I N F O R M A T I C S

Dear Authors and Participants in ITA 2009,
Please receive our thanks for your hard work and fruitful partnership.
The Conferences and Workshops of ITA 2009 continued the process of integration of the World Scientific Community.
This year the conferences, supported by the ITHEA International Scientific Society were held in different places - Varna, Madrid, Yerevan, Krynica, Astrakhan, and Hasselt, which allow more people to be introduced with the ideas and works of our society.
The articles were published in the 7 books of the International Book Series "Information Science and Computing". The best ideas of the presented at the conferences were invited to be published as extended papers in the International Journal "Information Theories and Applications" (IJITA) and International Journal "Information Technologies and Knowledge" (IJITK).
On behalf of the main Organizers of ITA 2009:
- ITHEA - Institute of Information Theories and Applications,
- ADUIS - Association of Developers and Users of Intellectualized Systems,
- IMI, BAS - Institute of Mathematics and Informatics of Bulgarian Academy of Sciences,
- IIAP, AAS - Institute for Informatics and Automation Problems of Armenian Academy of Sciences,
- UPM - Universidad Politecnica de Madrid,
- RUT - Rzeszow University of Technology,
- KSU - Taras Shevchenko State University of Kiev,
- KNURE - Kharkov National University of Radio Electronics,
- ASTU - Astrakhan State Technical University,
we express our best wishes to you for further beneficial collaboration and high scientific success.
Here you can see pictures, presented the life of the society this year:
| | | |
| --- | --- | --- |
| | | Summer session, Varna, Bulgaria, June 22 - July 2, 2009 |
| | | i.Tech, Madrid, Spain, September 2 - 5, 2009 |
| | | INFOS, Krynica, Poland, September 15 - 19, 2009 |
| | | CSIT, Yerevan, Armenia, September 28 - October 2, 2009 |
| | | MeL, Astrakhan, Russia, October 6 - 8, 2009 |
| | | KDS, Kyiv, Ukraine, October 19 - 24, 2009 |